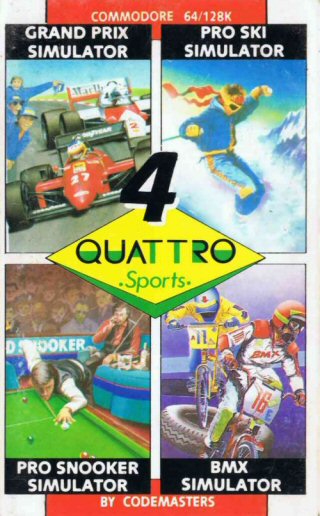 BMX Simulator
Eye in the sky viewing - amazing realistic simulation, the starting ramp, burms, bumps, water splashes etc. all have realistic effect on the rider.
Pro Ski Simulator
Experience the spills and thrills of the downhill racer.
Professional Snooker Simulator

Grand Prix Simulator
12 canningly devised circuits - under bridges - through oil patches - power sliding around corners - trying to beat the other drivers and the lap record!