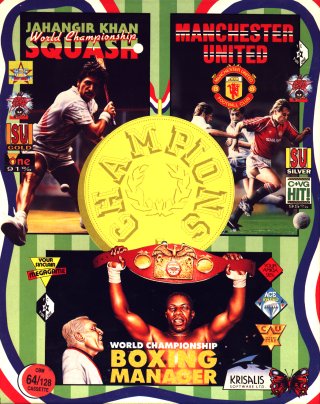 Jahangir Khans World Championship Squash
Brings the World's number one Squash Player to the small screen. The game simulates all the excitement and tension of the 32 seed World Championship Knockout competition, Play one on one two player option, or head to head against the computer.
Manchester United
You start the season with a fully fit team and no suspended players, a luxury that few modern day managers enjoy!
World Championship Boxing Manager
World Championship Boxing Manager puts you in control of up to 5 boxers. You must use your skills as Manager/Promoter against the computers artificial intelligence, which controls 17 managers who together have 100 boxers under contract.