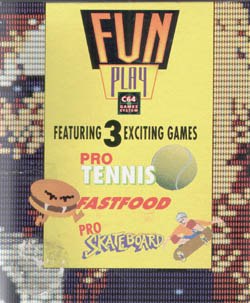 Fast Food
This game isn't a sportgame and that's why no more information about this game is here.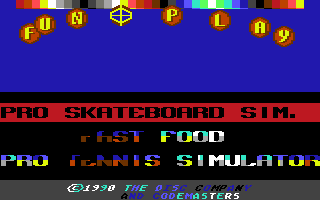 Pro Tennis Simulator
Fantastic two player action.
"You've got to be kidding, the ball was IN!, see the chalk dust!!!." All the atmosphere of Major League Tennis - serve that ACE, SPIN and SLICE, work your way to the top with this superb simulation.
One or Two Players, Grass and Clay courts.
Pro Skateboard Simulator
7 Skateparks and 7 Cross-Country sections for One or Two Players to tackle. Do 1 80s, 360s, 720s - the lot! Crucial action!