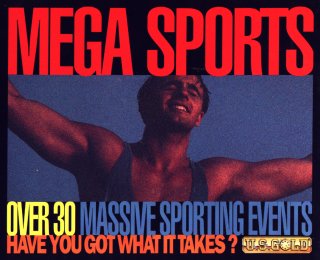 A thrilling compendium of the best in World Sports. Over 30 massive events to test your best against the World's best! Unbeatable, Skillful and Pure Unadulterated FUN!
This compilation consists all of Epyx's 5 Winter & Summer Games. For Amiga & Atari St users had an extra game included; California Games.
One other note: Summer Games and Summer Games II have only appeared previously on the Epyx Compilation Gold, Silver, Bronze for the Spectrum amd Amstrad Versions only.