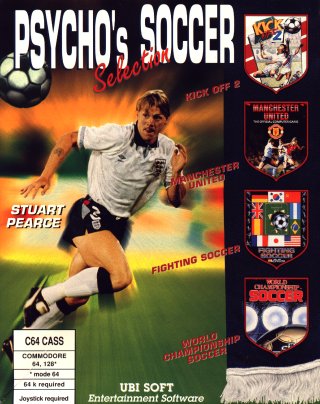 Fighting Soccer/Activision
Dribble, kick, shoot, head and foul your way to the Olympic trophy, in Fighting Soccer... Fight to win!
Kick Off 2/Anco Software
Kick Off 2 like real soccer, requires skills in ball control for passing, dribbling or shooting...
Manchester United/Krisalis Software
You start the season with a fully fit team and no suspended players, a luxury that few modern day managers enjoy!
World Championship Soccer/Elite
Try a few practice games and then you'll be ready to qualify against the six teams, all vying for a spot in the Final Tournament.