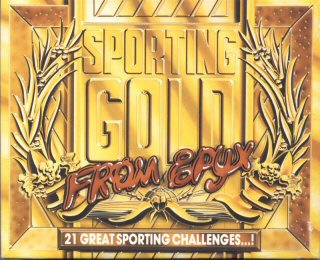 The Games: Winter Edition FASTER...FURTHER...BETTER You are competing against the world's greatest in the greatest and toughest series of winter sports yet devised.
Seven events to test your your skill and nerve to the utmost; each one with its own individual demands.
The Games: Summer Edition

Imagine facing the world's greatest athletes in 8 thrilling events. Summer Edition includes: velodrome sprint cycling, hurdles, the pole vault, hammer-throw, uneven parallel bars, rings, archery, and springboard diving.

California Games

CALIFORNIA GAMES is a challenge of skills for one to eight players. The object of the game is to win trophies in each individual event. Players can also compete for the top trophy in overall competition.

CALIFORNIA GAMES includes six exciting events: Half Pipe Skateboard, Foot Bag, Surfing, Skating, BMX Bike Racing and Flying Disk.

You can practice or compete in any single event, compete in all the events, or even set up your own competition using events that you choose yourself.