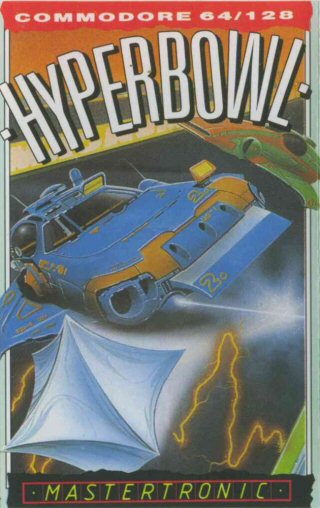 Zzap64! Overall Rating: 54%
An interesting concept that's well executed...
and still doesn't hit the mark.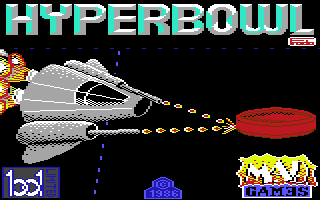 Hyperbowl is the fastest growing participant sport in the Empire. Over the past twenty years the number of playfields springing up has increased dramatically.

Mastertronic is proud to bring you the first OFFICIAL Hyperbowl computer simulation! Only ours is officially sanctioned by the National League and contains all the features of this thrilling adversarial sport.

Every one of the ten ship classes is represented here and their comparative performances have been faithfully reproduced.