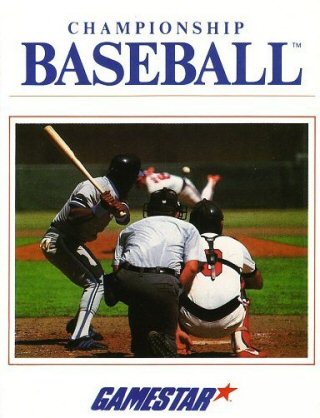 Championship Baseball is the most complete baseball simulation available.

Consider each player's talents carefully before putting them on your team.

Once you've selected your team, set your batting order. Then choose which of the four divisions suits you, and play ball!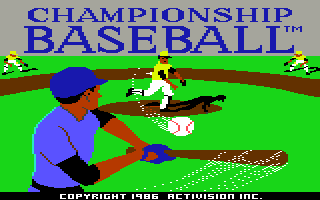 This is it. For the champion. Last of the ninth, two on, two out. Down by one run and the crowd's going wild. You step into the batter's box, and their ace reliever uncorks his first pitch.

"STRIKE!"
With the pitch, your runners pull a double steal. A gutsy call, but now a single wins the game. "Ace" winds and delivers

"STRIKE TWO!"
This guys means business. Time to get the lumber off your shoulder. His next pitch starts outside, but is breaking into the strike zone. You swing, and ...

What happens? It's up to you and CHAMPIONSHIP BASEBALL. All the elements of real baseball are here - lineup changes, late inning excitement, and of course, big league action. Welcome to the major leagues of computer baseball!