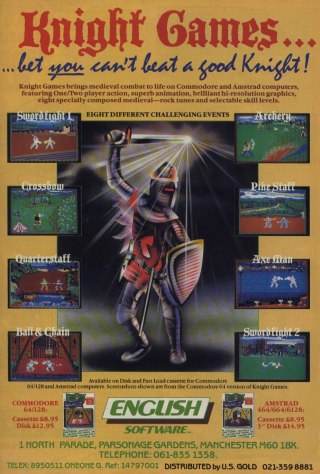 A Medieval Challenge for your computer. English Software brings you medieval combat to life, giving you the chance to become an Olde English Knight, challenging your skills in 8 exciting events including:

Sword Fighting 1
Duelling Axemen
Archery
Quarterstaff Bashing
Crossbow Shooting
Sword Fighting 2
Ball and Chain Flailing
Pikestaff Contests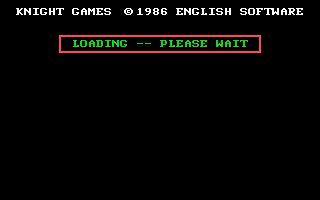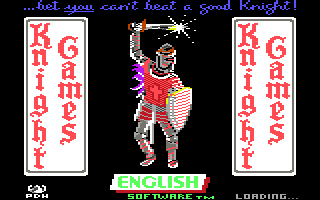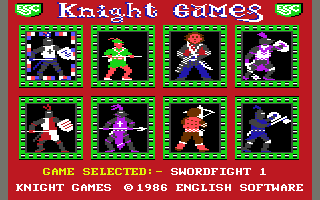 All the atmosphere of Medival England is brought vividly to life in this "ALL ACTION" superbly animated program.
You will be transported back in time to an age of HEROIC & VIOLENT combat when you enter the world of KNIGHT GAMES.
You must battle other Knights using swords, axes, staffs, ball and chain, or test your skills with the crossbow and longbow in eight incredibly realistic medieval events.
Features:
One player in combat against the computer.
One on one battles (2 player)
Superb Animation
Medieval 'Rock Music'
Selectable skills levels
Seven knightly activities, most of which involved clubbing opponents around the cranial and torsoid regions with lumps of variously shaped iron made this package entertaining stuff to play. Good clanking sounds and varied, pretty graphics make it a worthy addition to any courtly software collection.
Select Options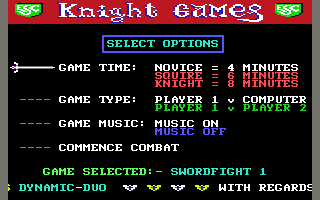 Sword Fighting 1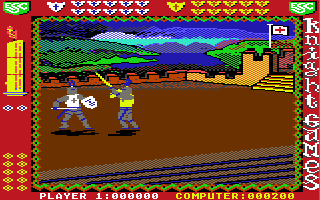 Quarter Staff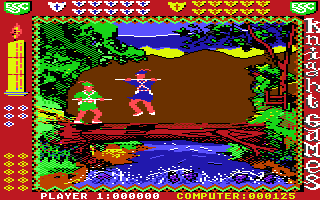 Archery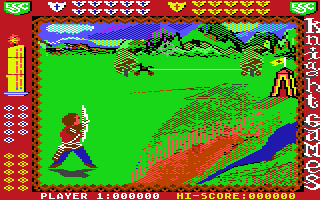 Axe Man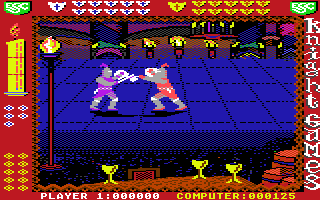 Ball And Chain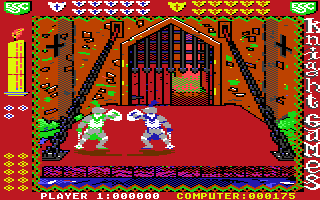 Sword Fighting 2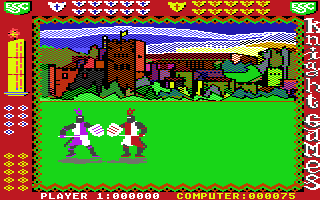 Crossbow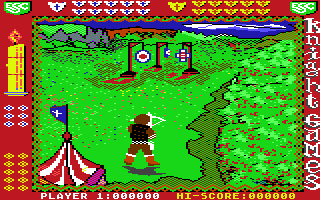 Pike Staff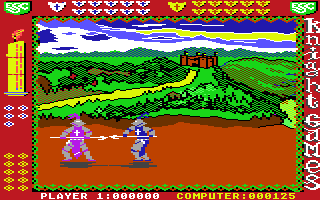 Roll Of Honour