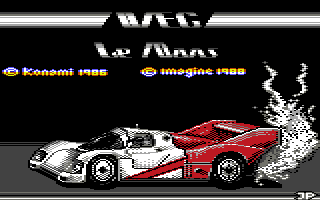 WEC Le Mans is not a game -
it is the ultimate driving experience

WEC Le Mans is the 24 hour world endurance championship. All other races pale in comparison. No other race challenges a driver, physically or emotionally, as WEC Le Mans 24.

The racer must push himself and his car far beyond limits required by any other race. He must use his sixth sense as he becomes one with a machine which is perilously insensitive to human frailties.

ZZAP64! Overall Rating: 40%
A very disappointing conversion from a software house with far higher standards.