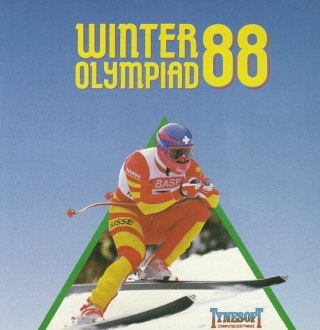 Zzap64! Overall Rating: 66%
Fairly good, but Epyx's Winter Games is far classier.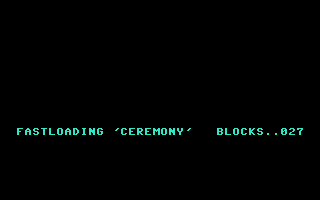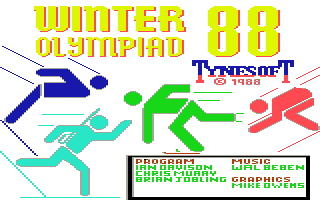 Experience the real thing!

Winter Olympiad'88 is undoubtedly the best winter sports simulation to date. It features the classic winter olympic events; Ski Slalom, Giant Slalom, Two man bob, Ski Jump, Biathlon. These have been depicted in a way not seen on any home computer before. The result is a phenomenally realistic and spell-binding game. Outstanding graphics and realistic game play take you through five stunning events, with many extra play features. The Opening Ceremony will declare the games open then the 1st Event will start to load.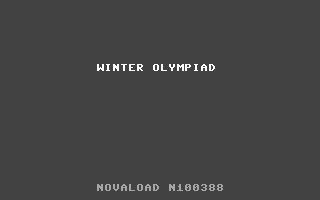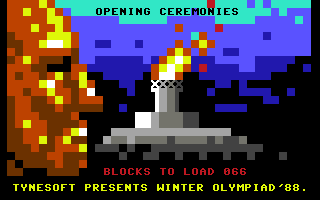 Number of Players: 1-6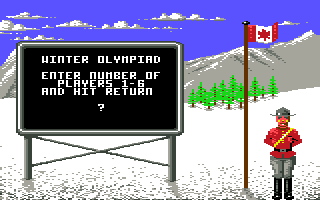 Choose A Country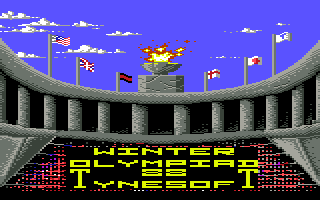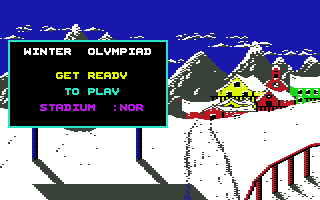 Ski Jump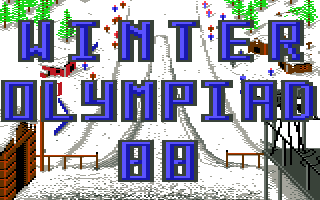 Ski Jump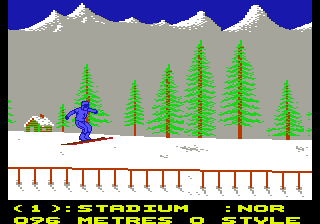 Downhill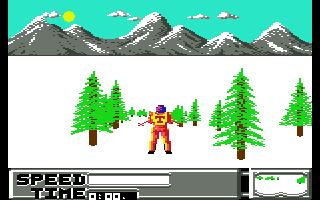 Downhill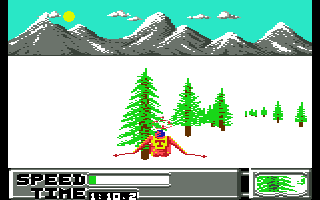 Biathlon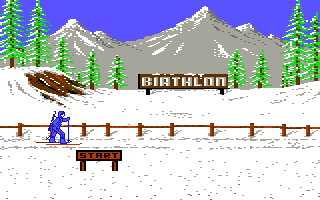 Biathlon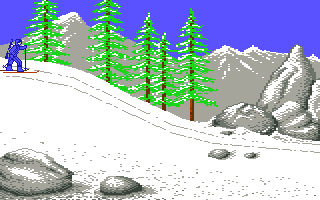 Biathlon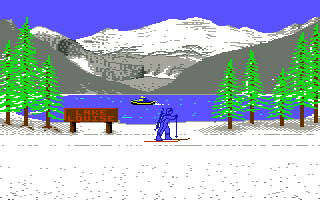 Biathlon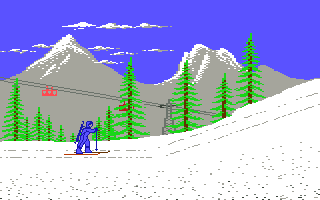 Biathlon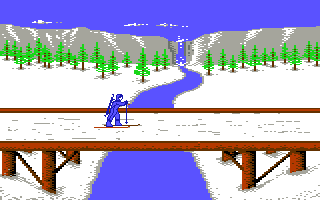 Biathlon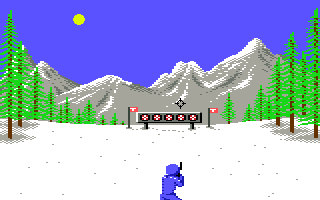 Slalom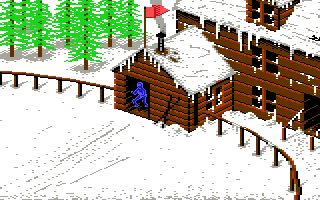 Slalom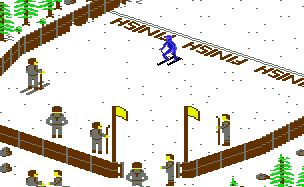 Bobsled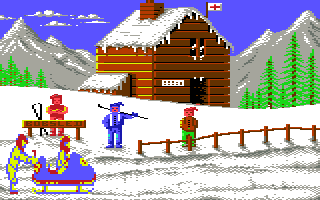 Bobsled