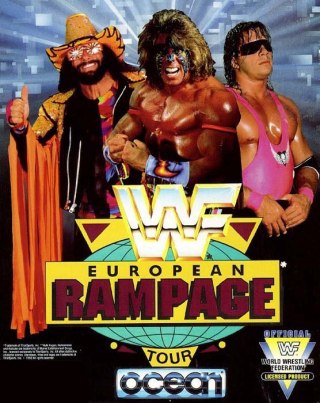 The WWF* comes to Europe.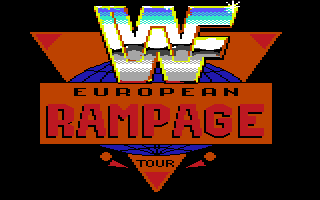 You must visit various European Cities and defeat all the opposition to win the European Rampage* Tour. You will then be considered good enough to take on Animal* of the Legion of Doom* for the coveted Championship.
On the tour you will compete as one of the following:
Ultimate Warrior, Hulk Hogan, Bret Hart & Randy Savage
You will compete against the following:
Typhoon, Sags & Irwin R. Scyster
If you can fight your way to the final competition, you will face:
Animal* from the Legion of Doom*.